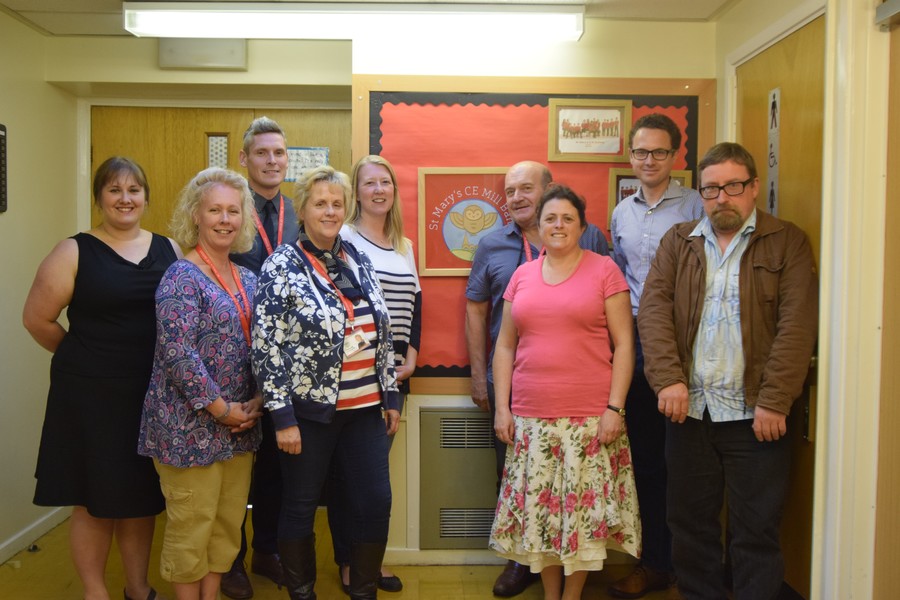 Chair of Governors: Mr.Peter Walker
Vice Chair:
Parent Governors: Mr. Sam Stafford, Mr. Frank Darnley, Mrs. Helen Vickers
LA Governor: Mrs.Charlotte Brady
Foundation Governors: Rev.Jeanette Roberts, Dorothy Foster
Community Governor: Peter Walker
Co-opted Governor: Briony Mansley
Staff Governor: Mrs. Deborah Gardner
Clerk to Governors: Mrs. Jo Westbury
Governors serve a 4 year term and their work is to strategically oversee the running of the school.
If you would like to contact our Governing Body, please write to our Chair of Governors at the school.
Minutes of all committee meetings are available upon request from the school office.
St. Mary's Governing Body Declaration of Interests.